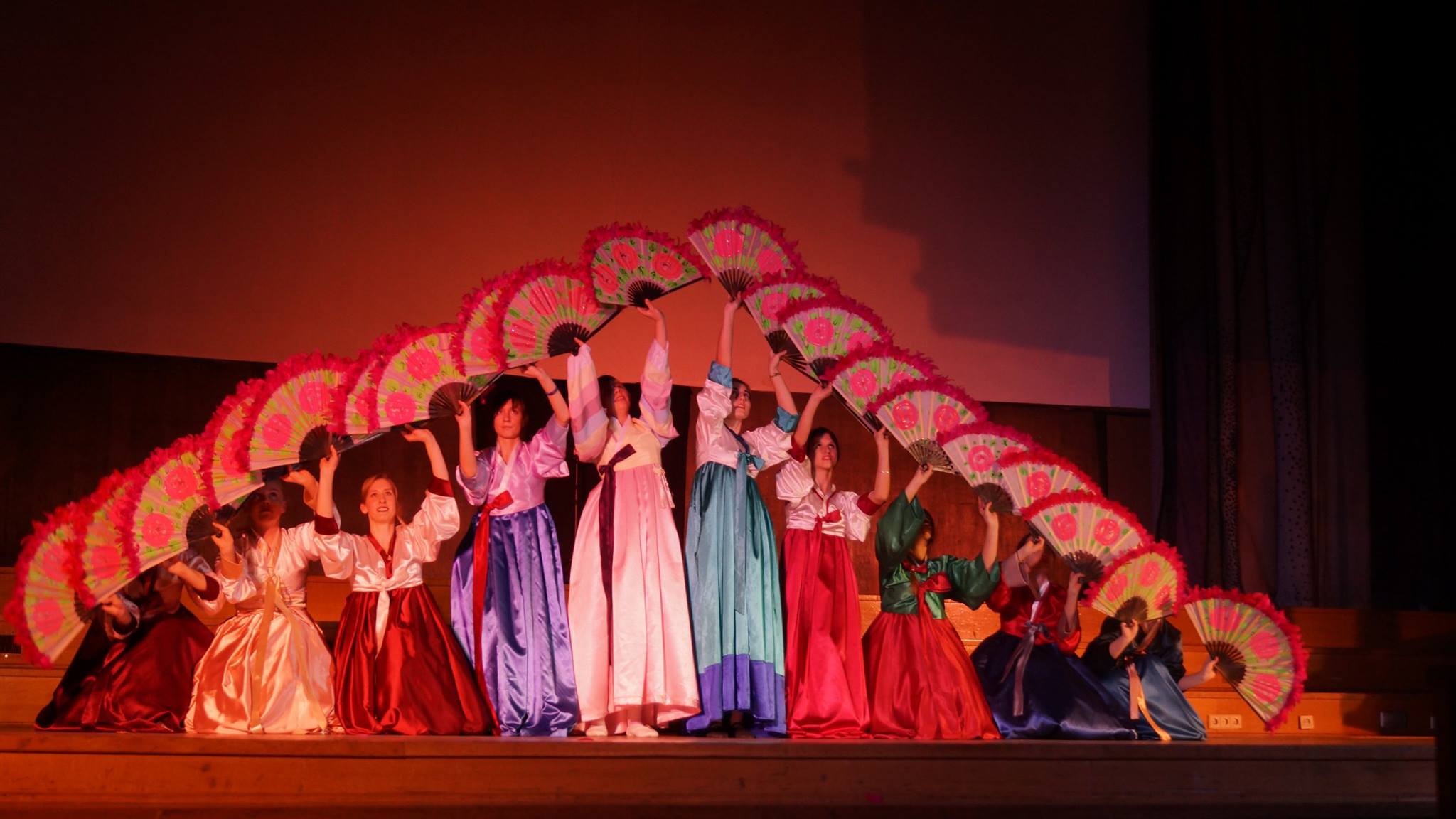 Traditional Korean buchaechum fan dance troupe
Buchaechum is a type of traditional Korean fan dance. It has developed as a combination of both shamanic dance and Joseon Dynasty-style court dance. It is predominantly performed by larger troupes, though it can also be performed by a single dancer. The dancers wear hanboks, traditional Korean dresses, and, with colorful fans in their hands, perform moves inspired by various aspects of nature. These include flowers, butterflies, and waves. The dancers' graceful moves are in perfect sync with the music, giving rise to one of the most beautiful art forms traditional Korean culture has to offer.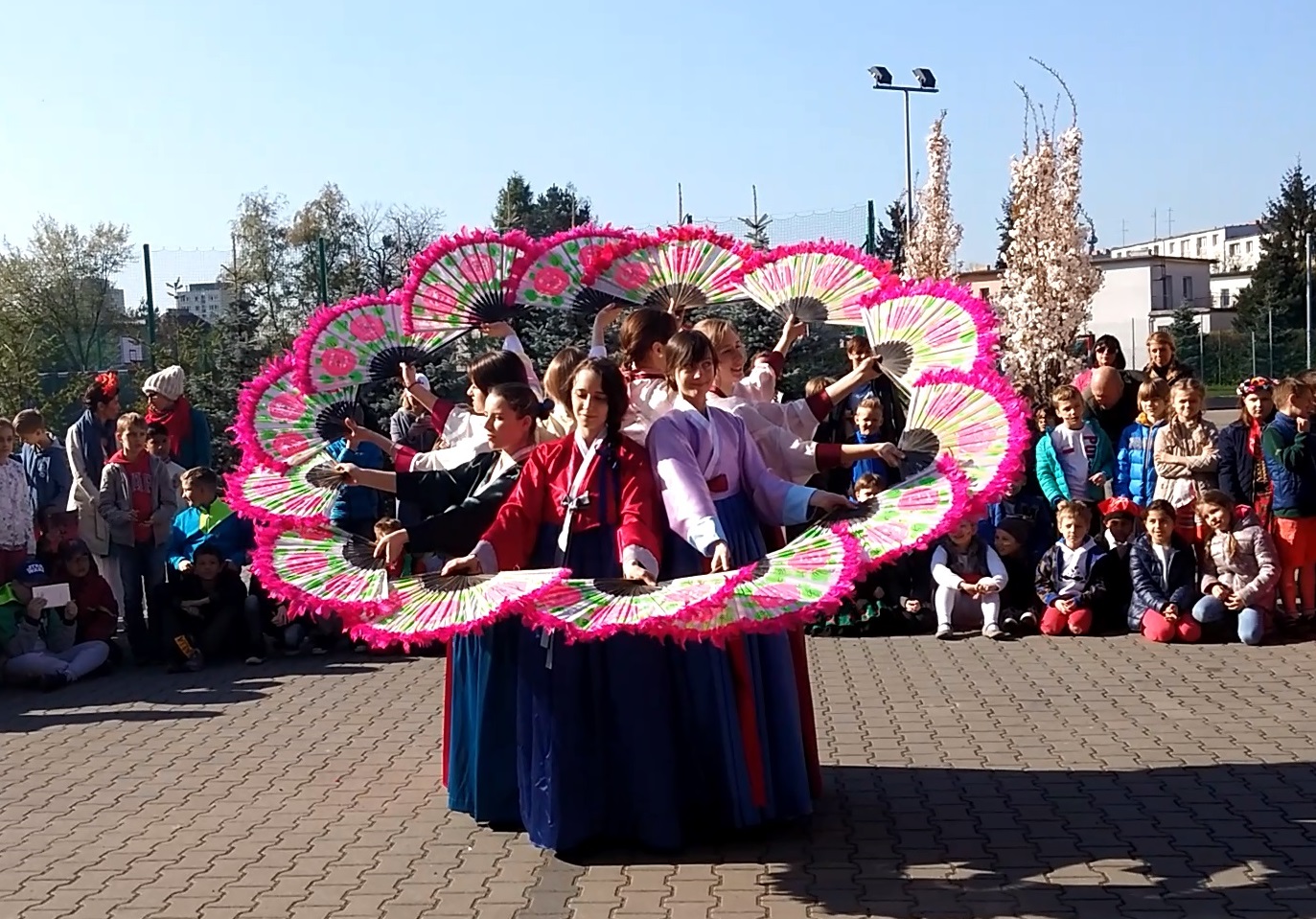 Our university's buchaechum troupe can trace its origins back to 2008. We are made up of AMU's Korean philology students. During our weekly practice sessions we create our own choreographies by watching professional dance performances and inventing our own moves. Even though our line up has fluctuated over the years, the knowledge has always been passed on and the wealth of experience we have accumulated allows us to continue on and further improve our performances. So far we have had the opportunity to perform at: AMU Korean Culture Days, Korea Festival in Warsaw, Festiwal Kultury Azjatyckiej MADE IN AZJA in Gdańsk, Cultures Festival at the International School of Poznań, Korean Culture Day in Łowicz.
Visit us on facebook at: LINK